Upcoming Events
Congratulations to our inspiring ATHENA Award Nominees!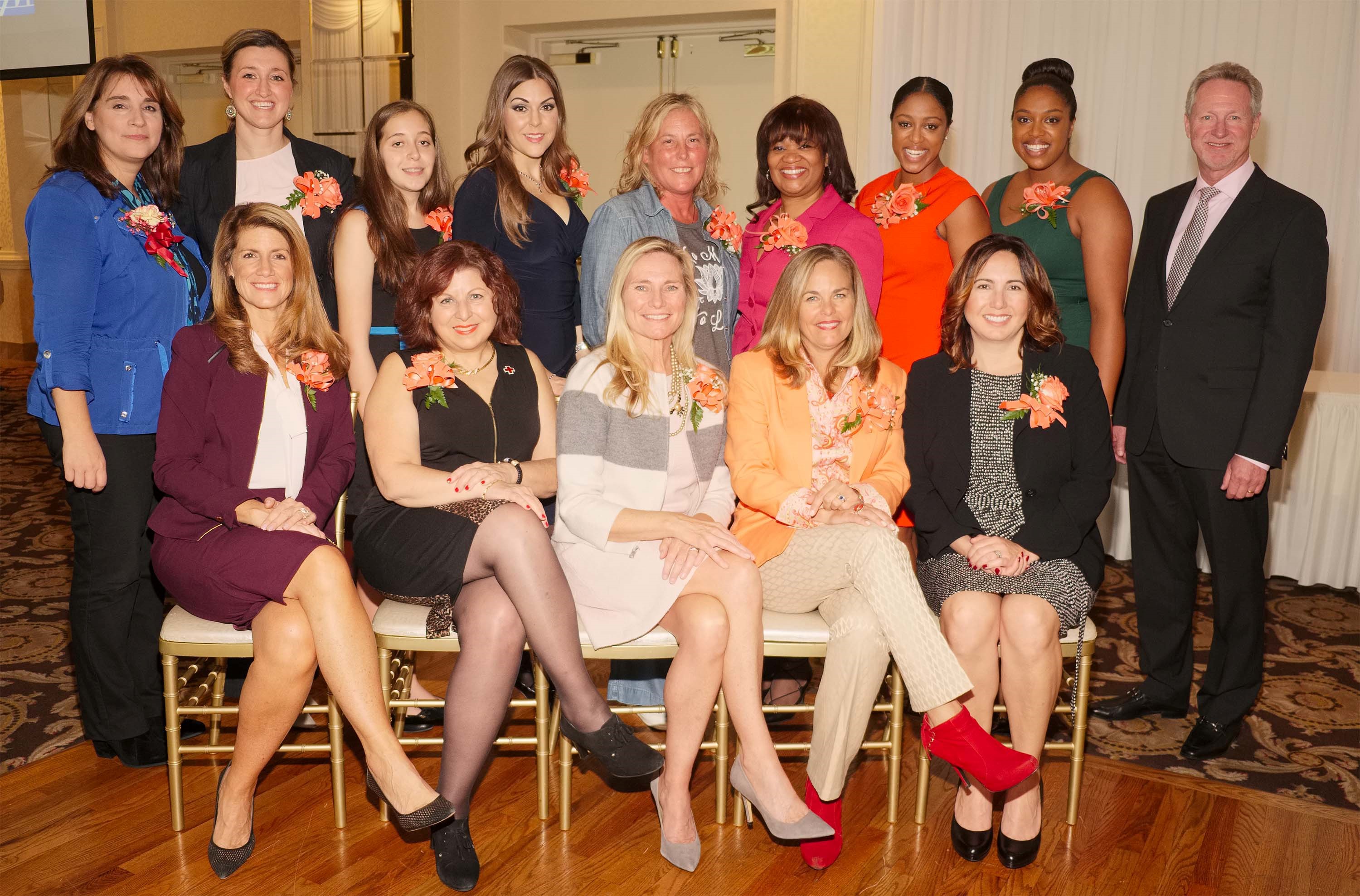 Photo Credit: Mark Lamhut
Please visit our Events page calendar for Breakfast Before Business dates and a registration link, or just click HERE for our next event. We meet every Friday 8:00 AM - 9:15 AM at the All Seasons Diner, 176 Wyckoff Road, Eatontown, NJ 07724 for breakfast, networking & a great speaker, and would love to see you there!


GMCC in the County & in the Community
GMCC is proud to recognize some of the most outstanding individuals and organizations in Monmouth County. We are happy to announce the recipients of this year's
Circle of Excellence Awards
Public Service - Honorable Kim Gaudagno, Lieutenant Governor of NJ
Chairman's Award - Dr. Maureen Murphy, President, Brookdale Community College
Non Profit - Habitat for Humanity in Monmouth County
Major Business - PRC Group
Small Business - Glen Eagle Advisors, LLC
Community Service - Hope for Children Foundation
Chamber Volunteer of the Year- Edie Legg & Shari Scaramuzzo, Investors Bank
Young Professional of the Year - Ana Vaz, Columbia Bank



2016 Caring With Karaoke Event Recap

Here's a fun moment from this year's event - the JAR of Hope Push-Up Challenge!

GMCC's Young Professionals Group was able to raise over $11,000 for JAR of Hope! With over 200 people in attendance at the Stone Pony, we can confidently say the event was a success!
Please join us in welcoming our new neighbor, Two River Community Bank to the Downtown Freehold area! As an independent community bank, Two River provides a complete array of financial services to individuals and organizations within our community. A locally owned and operated bank, Two River has been committed to providing the community with friendly and personalized service for the past ten years.
Please feel free to stop by and visit Wendy Bonello, Branch Manager, at the new Two River location at 31 East Main Street, right in the center of Downtown Freehold! Wendy and the staff at Two River look forward to connecting with their new neighbors and introducing their brand of extraordinary personalized customer care to local businesses and residents.
The chamber is its PEOPLE collectively working together to create a better community, one business at a time. The chamber also offers the community a way to get involved, meet new people and achieve personal goals, while growing your business at the same time. In the famous words of John F. Kennedy, "Ask not what your country can do for you; ask what you can do for your country." If you approach life with an eye for helping people and a strong focus on how you can serve your community, whether it be through volunteering to be on a committee at the chamber, in your congregation or non-profit volunteer work, you will be richer for it in so many ways!
To learn more about Wendy, Two River and the services they provide
, click here.